Spark of Love Toy Drive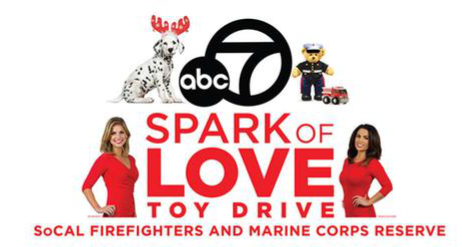 Donate to Sparks of Love
One example of Riverside Firefighters giving back:
Riverside Firefighters turned into Santa's elves by helping families in need knock off a few items from their Christmas lists.  Clothing, toys and household goods were on many of the wish lists. Target also joined in by hosting a breakfast for families and providing an additional $100 so people could go shopping.
Through community donations and the Spark of Love Foundation, the fire department said it was able to help eight families this year.

Article Courtesy ABC7 News, to view original Article Click here
By, Leticia Juarez Bio. "Riverside Firefighters Help 8 Families in Need for Christmas." ABC7 Los Angeles. N.p., 21 Dec. 2016. Web. 19 June 2017.